Living with dignity and respect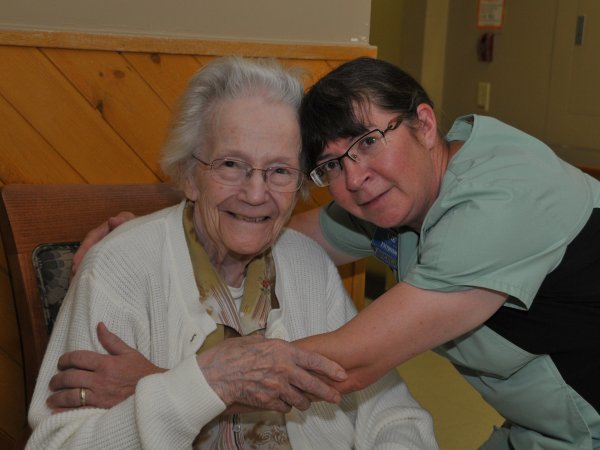 Helping to improve our residents' quality of life, we can provide assistance with activities of daily living (ADLs) such as dressing, bathing, using the toilet and eating, as well as comprehensive nursing, medical, therapeutic and rehabilitative care for even the most clinically-complex individuals.
Our range of daily care services and options include:
Dietary care
Our dining service aims to provide tasty meals, delivered by a courteous team of well-trained professionals in a pleasant environment. Our team also works with residents who may need a modified diet due to their diagnosis or additional support and encouragement at mealtimes and/or those who need to maintain a healthy weight.
Residents are encouraged to offer feedback and request changes based on their suggestions and preferences.
Download sample menu
Spiritual services
Worship services are available for a variety of religious denominations. Inter-denominational spiritual programs include hymn sings, bible study, prayer meetings and memorial services.
Psychosocial services to help residents and families to address conflict, loss, and bereavement are also available in many of our homes.
Support services
Support services are important to creating an environment of exceptional care for our residents. These services include:
Daily housekeeping services are provided to ensure our residents enjoy a clean environment every day.
Laundry services are offered on-site for all residents.
Professional, full-time maintenance staff who keep our home operating at peak efficiency 24/7 so our residents are safe, comfortable and secure.
Professional services
Identified below are the professional services available to our residents at additional cost through Garden City Manor.
Beautician
Denturist
Dentist
Pharmacist
Foot Care
Respiratory Care